It's time again for our favorite scorecard of the year, WWE Royal Rumble. This scorecard will mark the return of unscheduled appearances, a user favorite. It will also have a supplemental scorecard for anyone who wants to predict the entire entry order of both Royal Rumble matches.

The standard prediction scorecard is now available to download and in our digital platform. Picks close on Jan 31 at 3p PST.
Download PDF
Download PNG
Play in PWS Beta
Results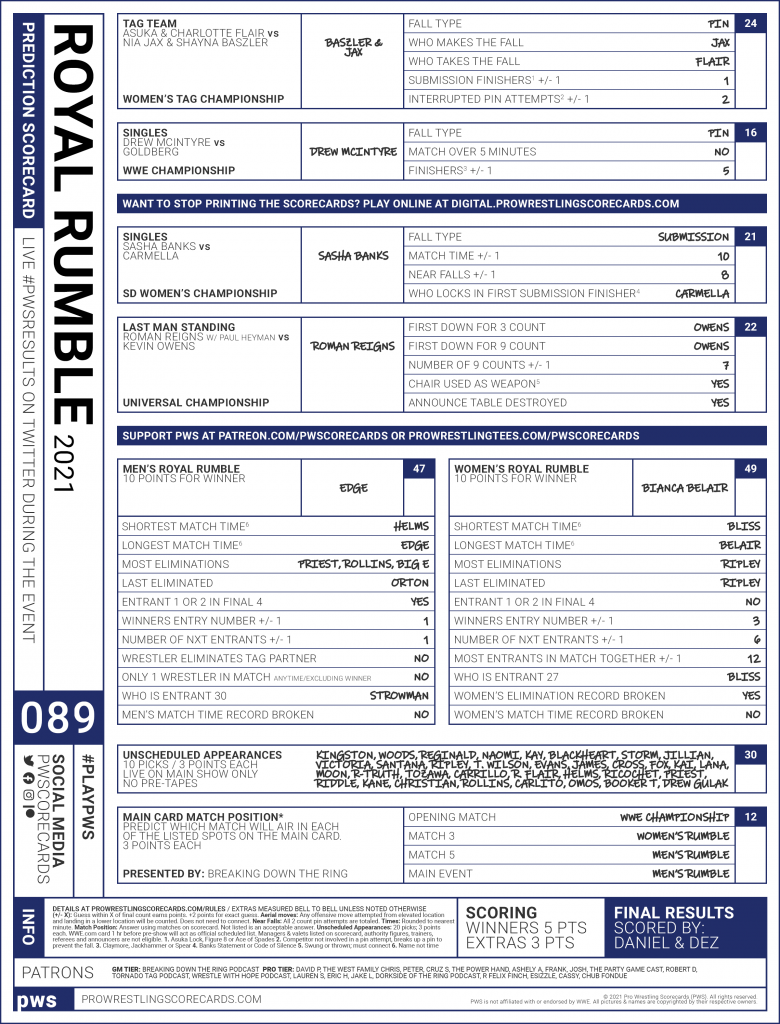 Bonus: Entrant Prediction Card
Predict every entrant with tiered points for accuracy.
Download Bonus PDF
Download Bonus PNG
Results for Entrant Prediction Card
Will post by EOD on 2/1. If you can't wait, the results on wikipedia can help you check your results.
Release Formats
Card ID: PWS-SC-0089