UPDATED June 14 – Results added.

Only one week after NXT In Your House, PWS continues season 5 with our prediction scorecard for WWE Backlash. The scorecard is now available to download and in our digital beta test. Picks will at 6p EST / 3p PST on June 14.

This event will be live scored with results tweeted and published in the digital beta at the conclusion of each match. To join the conversation on Twitter, use #PWSResults and/or #PlayPWS.
Download PDF
Download PNG
Play in PWS Beta
Event Information
| | |
| --- | --- |
| Picks open | June 13, 2020 11a PST |
| Picks close / Kickoff | June 14, 2020 3p PST |
| Main card | June 14, 2020 4p PST |
| Location | Winterpark, Florida |
Updates
Matches added after posting will not be added to the scorecard. The participants of those matches will still be considered scheduled if added more than 1 hour prior to pre-show.
Rules
The following rules apply to this scorecard:
Aerial Moves
Finishers
Near Falls
Timed Extras
+/- X with Bonus
Results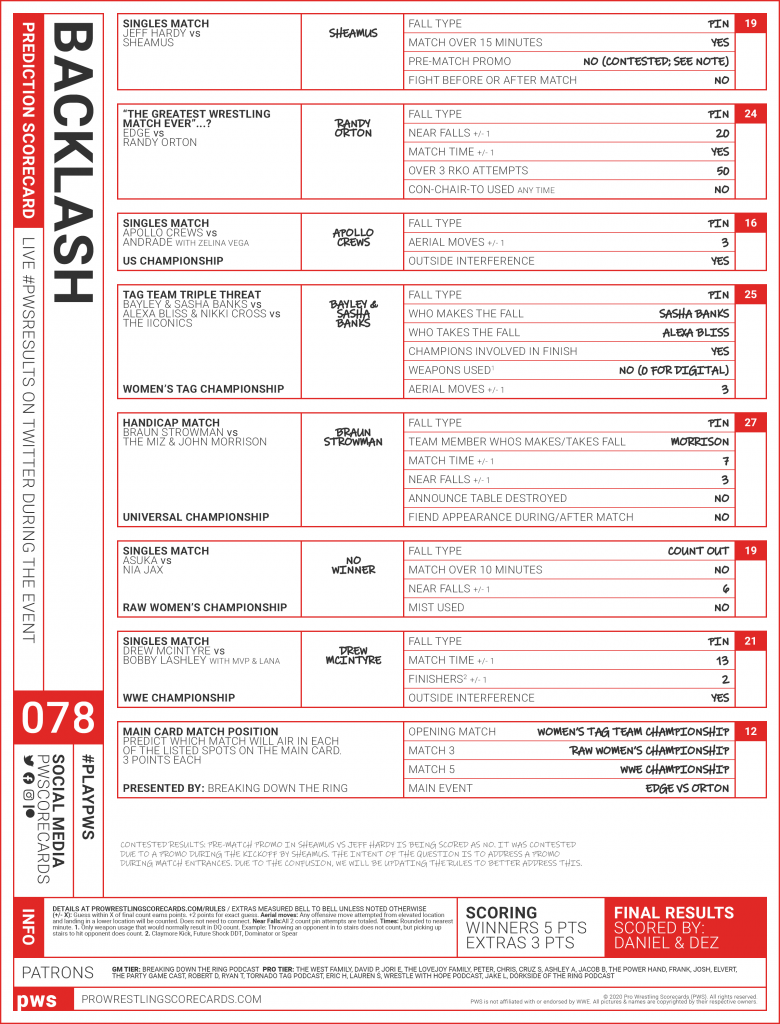 Release Formats
Card ID: PWS-SC-0078