UPDATE: July 1 – Results added below.

PWS will be returning to AEW for Fyter Fest, a two night event airing on TNT. The scorecard for night one is now available to download and in our digital beta. Picks will close at 745p EST / 445p PST on July 1, 2020.

We are still deciding how to handle live results with the different broadcast times depending on market and content provider. More info to come.
Download PDF
Download PNG
Register for Beta
Updates
Matches added after posting will not be added to the scorecard. If unscheduled appearances is an event extra on this scorecard, the participants of those matches will still be considered scheduled. This only applies if the matches are added before the listed pick deadline for this scorecard, typically 1 hour prior to pre-show or 1 hour prior to main card if there is no pre-show.
Rules
The following rules apply to this scorecard:
Aerial Moves
Near Falls
Timed Extras
+/- X with Bonus
Results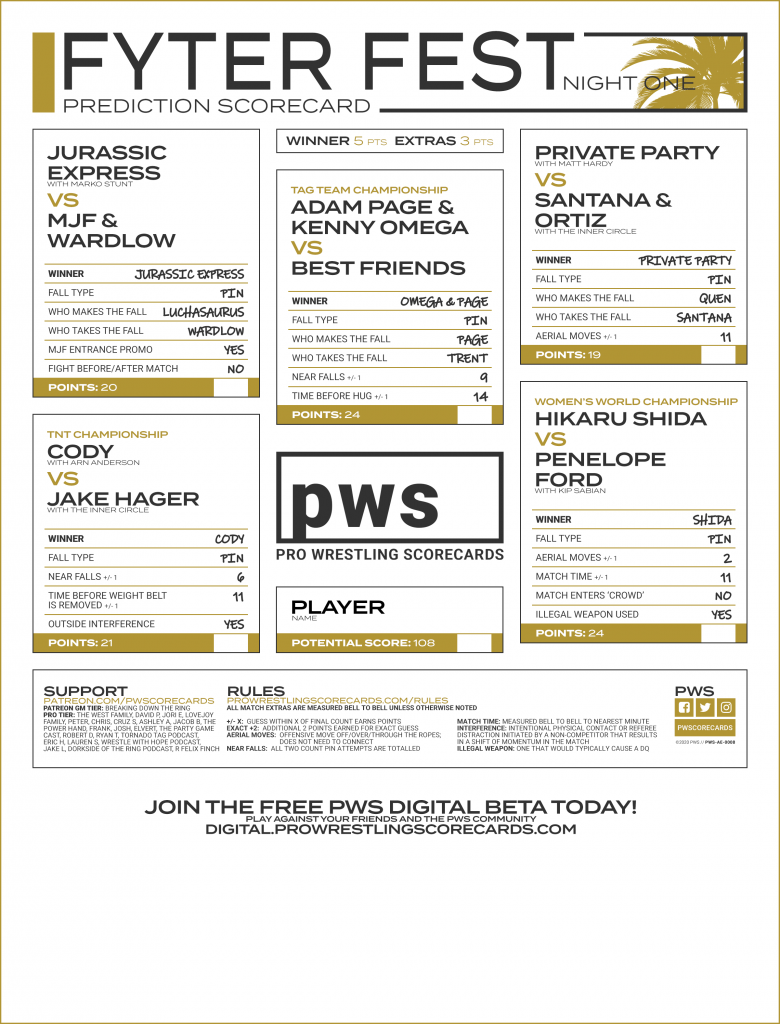 Release Formats
Card ID: PWS-AE-0008