UPDATE: Results added.

SEE UPDATES BELOW FOR SOME SCORECARD NOTES RELATED TO ANNOUNCED CHANGES TO THE CARD.

The PWS prediction scorecard for WWE Wrestlemania 36 is now available to download and open in the digital beta. We have excluded unscheduled appearances and announce tables from this scorecard.

During the event, results will be live tweeted (@PWScorecards) at the close of each match. Use #PWSResults and #PlayPWS to join the conversation.
Download PDF
Download PNG Pg 1
Download PNG Pg 2
Updates
If the event card is updated and time permits, the scorecard will be updated and the update will be listed here. If we choose to not make the update, we will also list that here for your reference.

• Women's 5-Way Elimination match posted with 'fall type' and 'who takes the fall' match extras. Both were meant to say 'final fall'. This was correct in the digital and paper versions at 630a PST. No need to re-download, but please adjust picks if the extra wasn't understood.

• The two new matches will not be added to the scorecard.

• The SmackDown Triple Threat Ladder Match has been change from tag based, to a single competitor for each team. This was rumored so the questions were written to still apply.
Rules
The following rules apply to this scorecard:

Aerial Moves
Finishers
Near Falls
Timed Extras
+/- X with Bonus
Ladder Matches
Results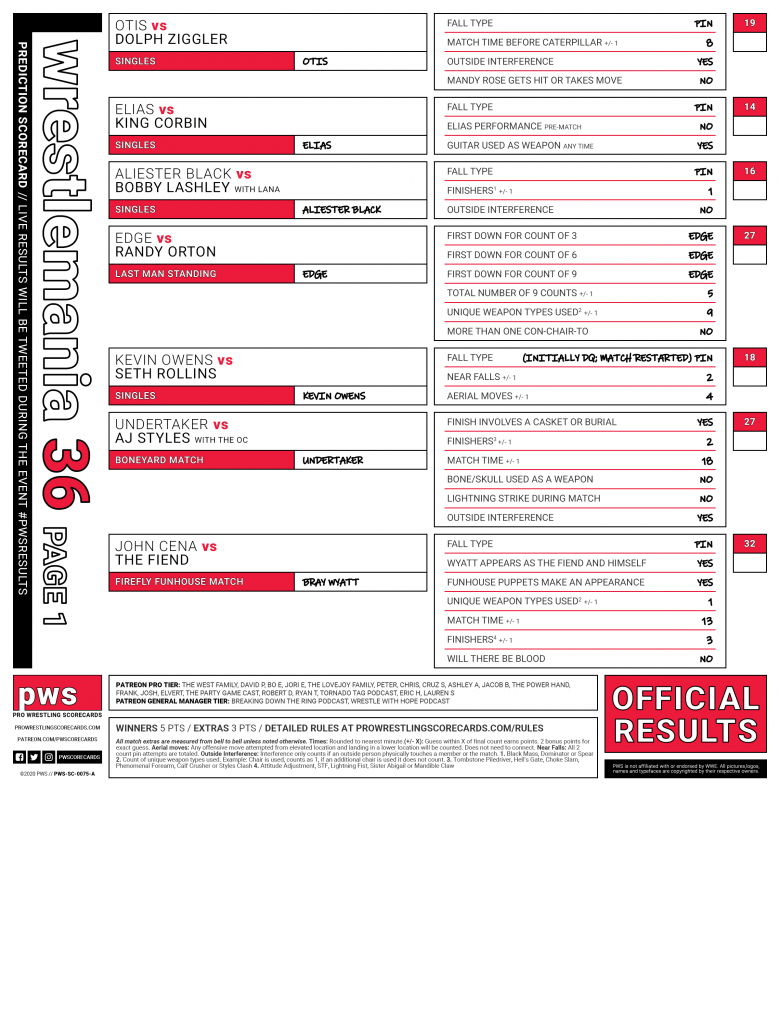 ---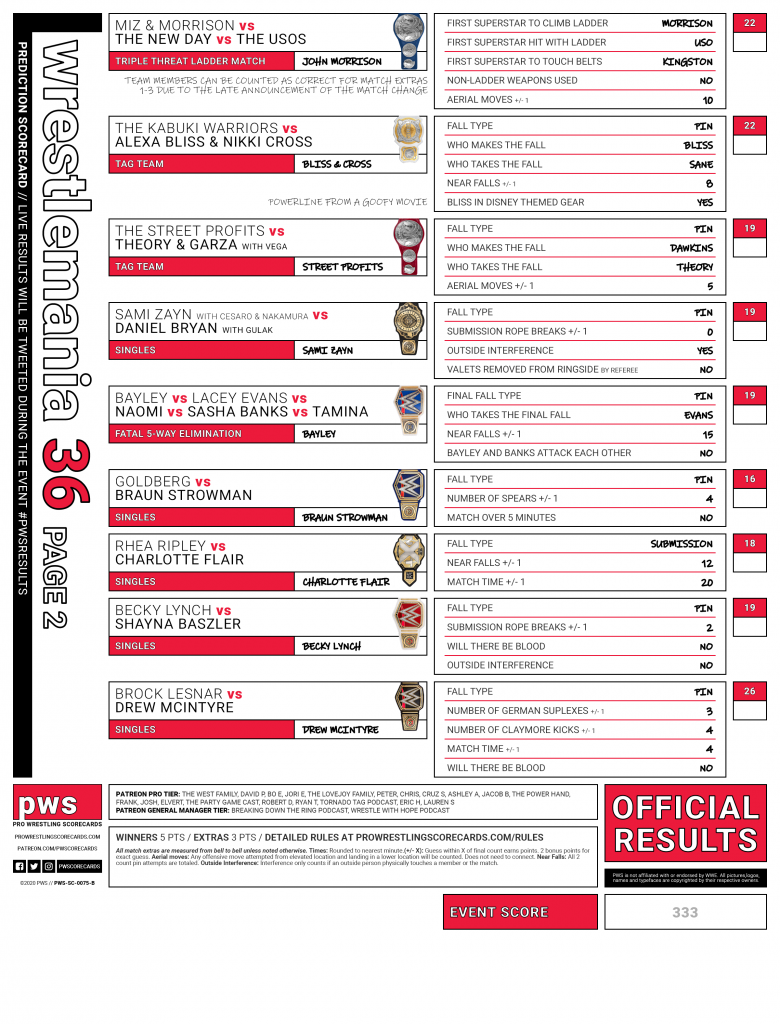 Sponsors
Patreon Pro Tier: The West Family, David P, Bo E, Jori E, The Lovejoy Family, Peter, Chris, Cruz S, Ashley A, Jacob B, The Power Hand, Frank, Josh, Elvert, The Party Game Cast, Robert D, Ryan T, The Tornado Tag Podcast, Eric H, Lauren S

Patreon GM Tier: Breaking Down the Ring, Wrestle With Hope